$150 Otto's or Barrel 21 Gift Card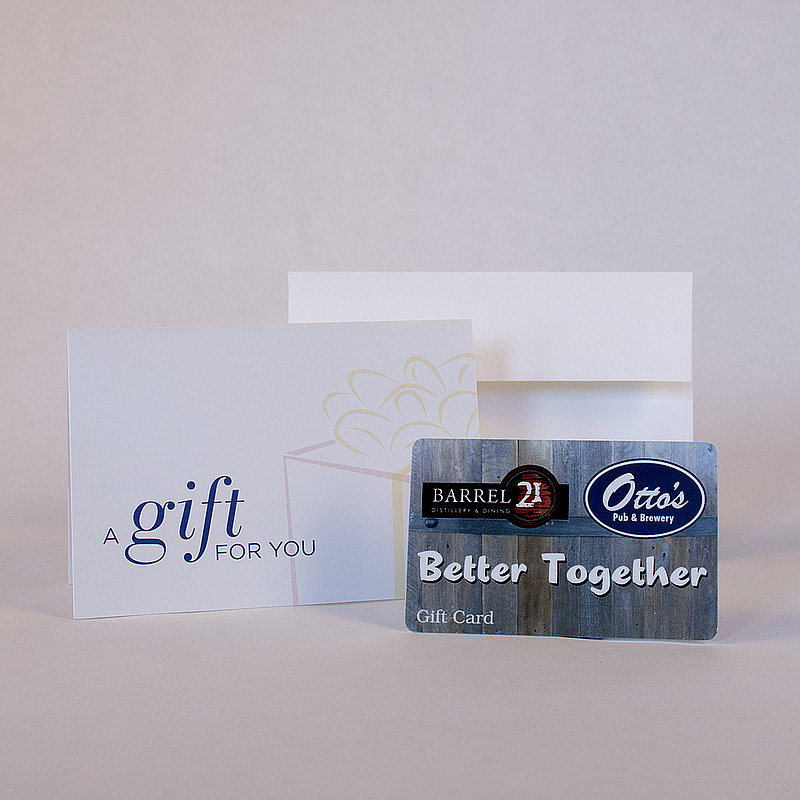 Our Price: $150.00
If you are interested in purchasing a Pub Club Membership as a gift for someone, please purchase this gift card! The recipient must bring in the gift card and show a valid ID (legal drinking age) to receive their Pub Club Membership.

Valid only for Restaurant purchases, or in the Otto's Gift Shop. Not valid for Brewery Keg & Case Sales. Not valid in Barrel 21 Tasting & Sales Room for their bottled spirits & merchandise.

Treat someone with a meal at either restaurant, or a t-shirt, growler or 6-pack of their favorite Otto's beer from Otto's Gift Shop!