$30 Otto's & Barrel 21 Gift Card
Otto's-Barrel

Loading Images...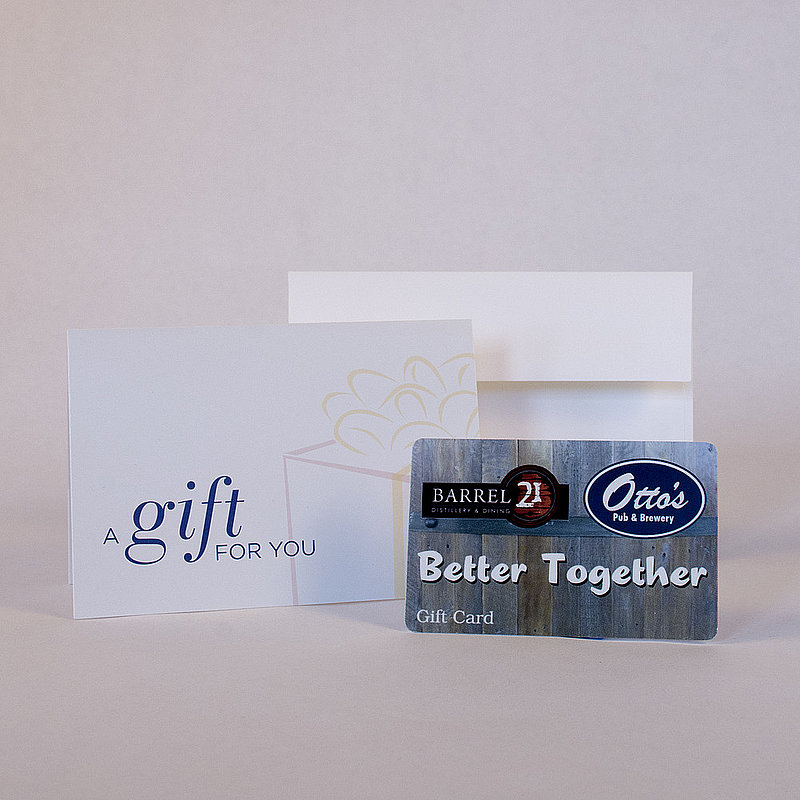 Our Price: $30.00
Treat someone with a meal at either restaurant, or a t-shirt, growler or 6-pack of their favorite Otto's beer from Otto's Gift Shop!


*When purchasing only gift cards, please choose the shipping option for Gift Cards Only during checkout to save on shipping fees. Orders containing both gift cards and merchandise will not be processed if Gift Card Only shipping is chosen.


*Please note: All of our Gift Cards are sent via U.S. Mail from State College, PA and require 2-5 days for processing. Please order your Gift Cards as early as possible to ensure the quickest turnaround time. Call us at (814) 867-6886 if you would like to have your order held for in-store pickup (processing fee still applies).

Gift Cards are valid only for Restaurant purchases at Otto's or Barrel 21 Distillery, or in the Otto's Gift Shop. Not valid for Brewery Keg & Case Sales. Not valid in Barrel 21 Tasting & Sales Room for their bottled spirits & merchandise.